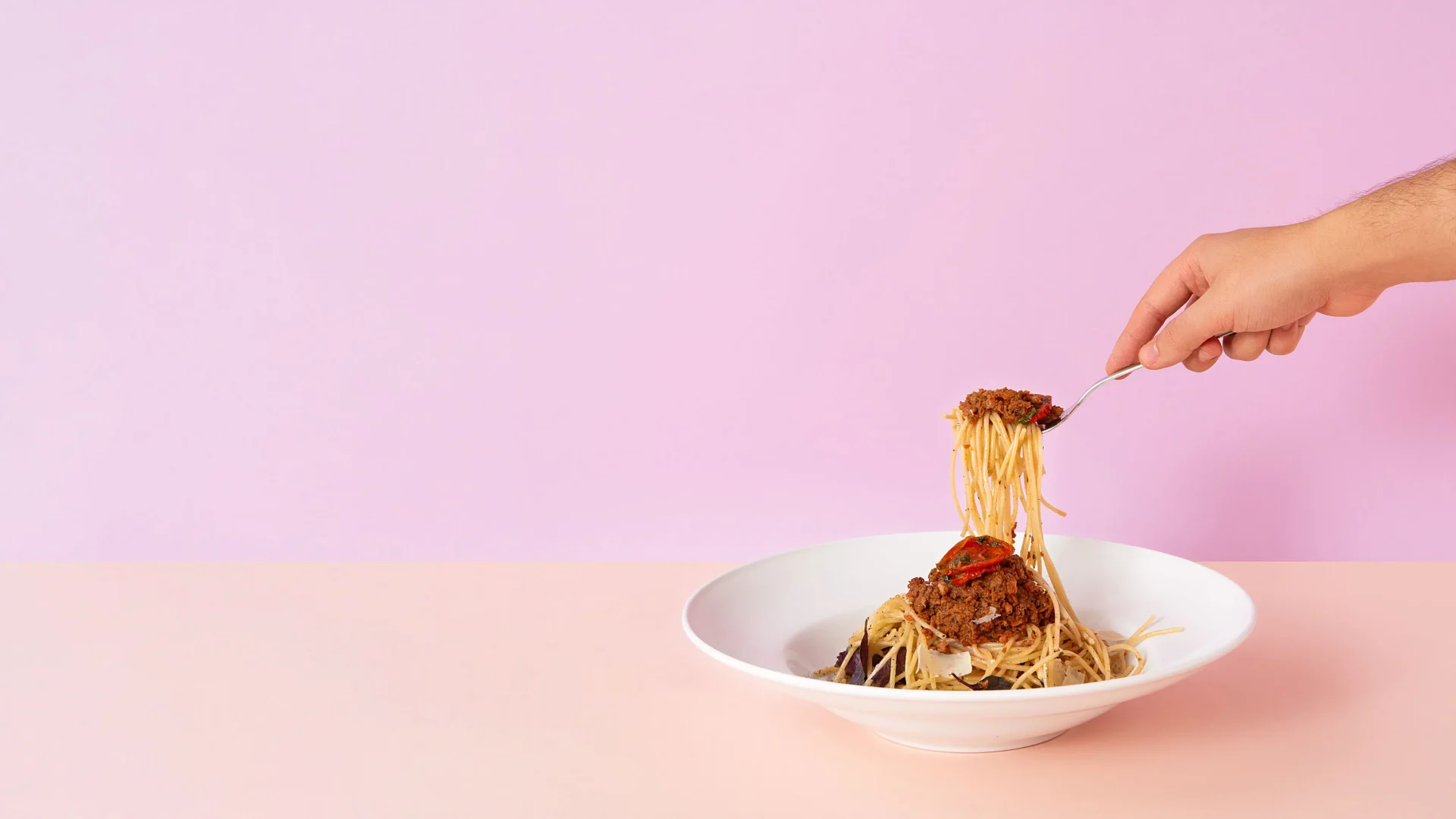 Spaghetti
Made with Plant-basedMinced Meat for Iranian Cuisine
11 Items Ingredients
15min Cook Time
2 People Serves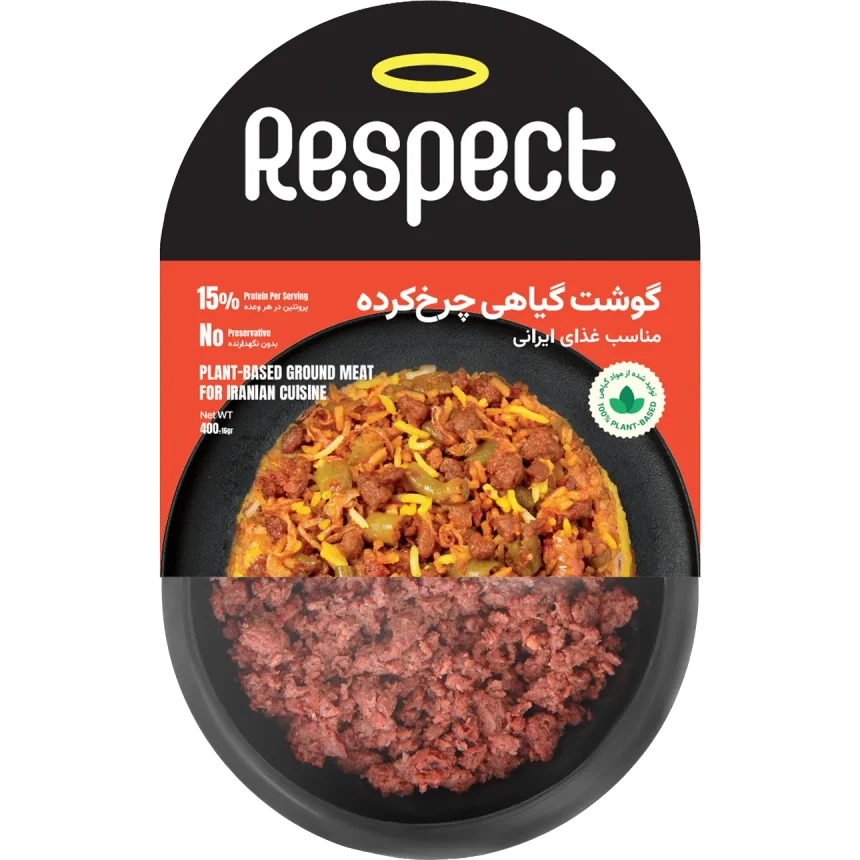 Plant-based Minced Meat
for Iranian Cuisine
ingredients
Respect Italian Food 200g
Spaghetti 280g
Onions 100g
Two cloves of garlic
Tomato puree 2 cups
Olive oil
Salt
Red pepper
Thyme
Fresh basil
parmesan cheese
1

Fry slowly chopped onions, sauté garlic

2

Add Respect Italian Food and tomato puree

3

4

Then add spices and cooked spaghetti (boiled in water with salt for seven minutes)

5

And serve with fresh basil, olive oil, and parmesan cheese after three minutes.
Share your recipe
Inspire others with your Respect plant-based meat recipes, a healthier and ethical alternative to traditional meat. Join a community of like-minded individuals and make a positive impact on the environment and animal welfare.