Tah Chin
Made with Plant-basedMinced Meat for Iranian Cuisine
14 Items Ingredients
90min Cook Time
2 People Serves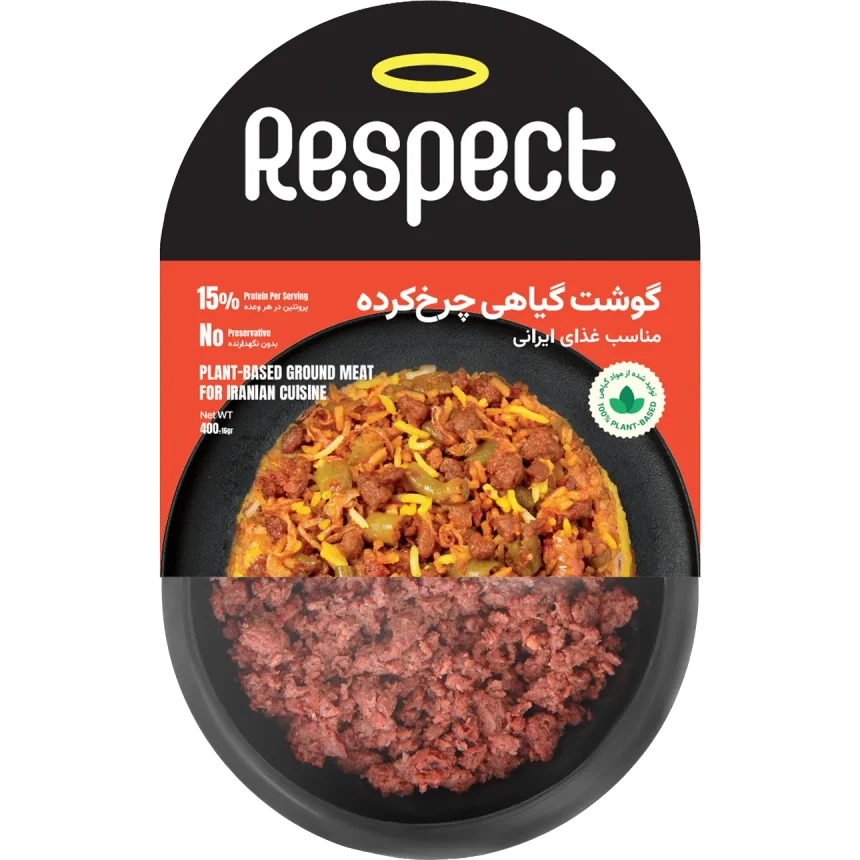 Plant-based Minced Meat
for Iranian Cuisine
ingredients
Respect Iranian Food 200g
Rice 260g
2 eggs
4 tablespoons of yogurt
Medium-sized eggplants 2 pieces
Onions 100g
Salt
Red pepper
Saffron
Barberries
Pistachios
Almonds
Vegetable oil
Rosewater
1

Slice the eggplants lengthwise with the skin

2

Season with salt, pepper, and a little oil for flavor

3

And bake in a 170°C oven until tender

4

Sauté finely chopped onions until golden

5

Add Respect Iranian Food, saffron, salt, pepper, and rosewater

6

7

For the white sauce, heat butter and flour until golden

8

Then add warm milk to it alternately and whisk until thick

9

finally add salt and pepper

10

Grease the Tah Chin mold and pour half of the white sauce into it, then add the boiled rice

11

And the third layer of fried eggplants with fried onions, and in the end, add the remaining Tah Chin ingredients to it

12

Bake in the oven at 160°C for one hour and thirty minutes

13

Then slice it after cooling down and serve it with rosewater, barberries, pistachios, and almonds.
Share your recipe
Inspire others with your Respect plant-based meat recipes, a healthier and ethical alternative to traditional meat. Join a community of like-minded individuals and make a positive impact on the environment and animal welfare.